TECHNOLOGY
HCSS, Autodesk, AGTEK, Trimble, Topcon, Leica...
Technology and Tools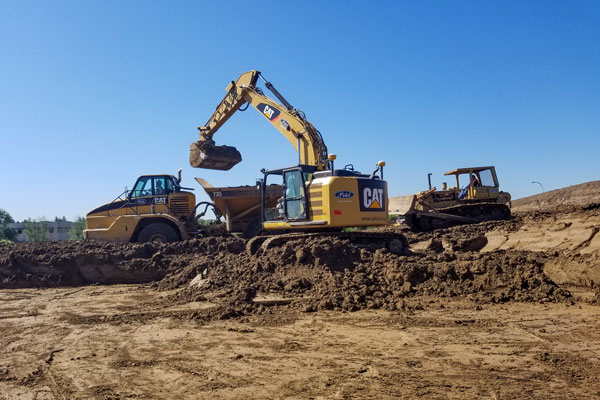 AutoCAD Civil 3D
Trimble Business Center HCE
Agtek Earthwork 4D
HCSS Heavybid, HeavyJob and Plans
HCSS Equipment 360 and TheDispatcher
HCSS Telematics
Microsoft Project
Trimble Earthworks
GCS 900 - GPS Machine Control
GCS 900 - UTS Machine Control
Leica PowerDigger 2D
Trimble Robotic Total Stations
Trimble GPS
Trimble Autopilot Steering
Komatsu Intelligent Machine Control
Pihl Excavating utilizes state of the art software for estimating and 3D modeling to analyze every project that we undertake. We use our computer generated models to construct the finished product using automated GPS, UTS and laser-guided heavy equipment, which provide precision accuracy. We have found that these advanced methods routinely increase our production by 25 to 30 percent over conventional methods. These methods provide the added benefit of enhancing safety for our crew members by limiting the need for grade checkers on the ground while heavy equipment is operating. Our survey technicians are able to check the correctness of the finished product by integrating the design CAD files with our robotic total station and GPS in the field to assure quality control.